What we do
M.A.C Munchies is a full service vending company, providing vending solutions to clients throughout Central Alberta. We are proud to work with a range of clients including schools, hospitals, recreation centers, industrial offices, and professional offices.
With the support of industry leading technology, we work with our clients to determine the best vending solutions to meet their needs. M.A.C brings an unmatched understanding of the local market combined with our dedication to superior service and a wide variety of food, beverage, and coffee products.
Brief History
M.A.C. Leasing & Vending Co. Ltd. was established in 1988 by Mike Truant as an arm length identity of Red Deer Bottling Co. Ltd., specializing in streamlining the vending opportunity.
Mike's number one priority is to provide high quality snacks, meals, and beverages at fair prices to fuel our customers at their place of work, hospitals, schools, and everywhere in between. Mike, along with his wife Carol, are committed to sourcing the newest products, equipment, and technology available and have become the largest automated merchandisers in Central Alberta.
We continue to grow and progress with Central Alberta, we still provide the same great service Red Deer Bottling and M.A.C Munchies are known for, and we are still family owned and operated. The story of our company is the story of the Truant Family.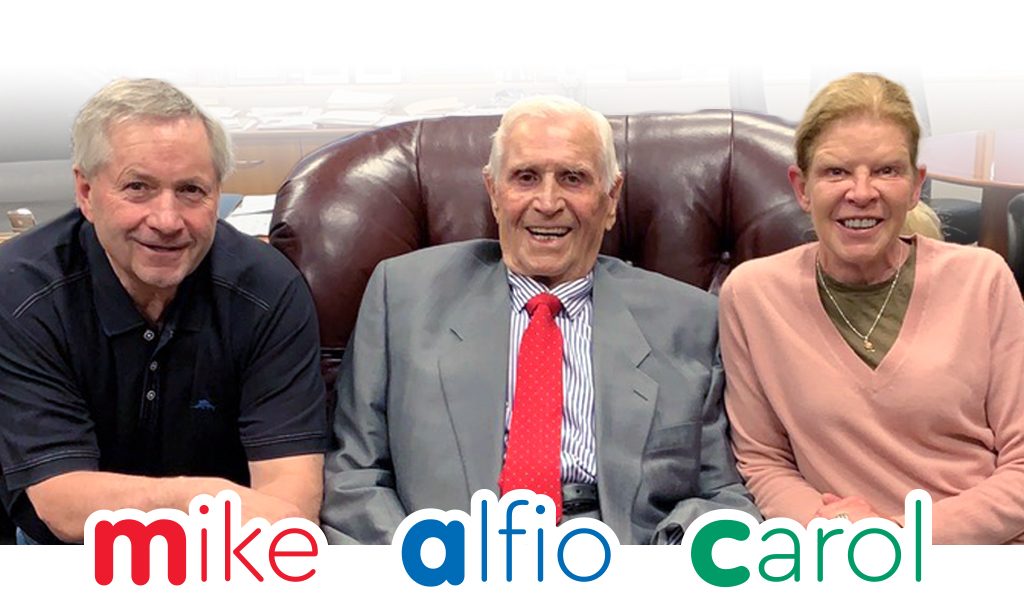 Family-Business History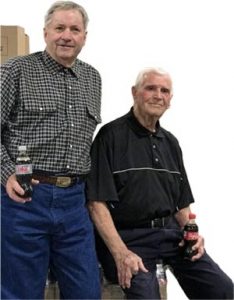 Mike and Alfio Truant
Romano Truant became a part owner of Red Deer Bottling Ltd. in 1933 when he was offered a share in the company from the Maggiora brothers. Within a few years, Romano became the sole owner, and began to establish Red Deer Bottling as a fixture in Red Deer's business community.
When Romano came on board, the company was bottling soft drinks such as: Cal-aid, Delaware Punch, Kings Court, and Canuck Dry Ginger Ale. He soon purchased the franchise rights to an upstart soft drink named Coca-Cola® and Orange Soda. In 1968, the territory was expanded when the operations out of Drumheller were purchased.
Romano led the company through growth and expansion, becoming one of a handful of Coca-Cola franchises in Canada. He was also a leader in the community, an active member of the Rotary Club and an avid fisherman. Romano passed away in 1977, leaving the company to his two sons, Alfio and Dino.
After 50 years of actively leading the company, Alfio handed over the day-to-day operations to his son Mike. Mike separated the vending operation from Red Deer Bottling Co. Ltd. creating the incorporated M.A.C. Leasing & Vending Ltd. in 1988 where he and his wife Carolyn Truant oversee the daily operations, facilitate the vending business, and lead the company's expansion to new ventures.
During Mike's tenure, Red Deer Bottling continues to thrive; expanding to their building on Edgar Industrial Drive and marketing many different soft drinks, energy drinks, waters, and juices. The company also took on a new structure with the addition of M.A.C. Munchies, which provides vending solutions throughout Central Alberta, with an unrivalled understanding of the local community.
The territory now covers all Central Alberta and is serviced entirely from the Red Deer warehouse. Click here to see the map of the area covered by Red Deer Bottling.