We offer vending equipment to meet your unique needs, from coffee and beverages to snacks and cold/frozen foods.
Vending Equipment
Note: Images are for sample purposes only. Actual vending machine may vary from what is shown.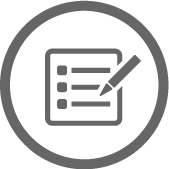 Vending Form
Once you know what you're looking for, send us a completed vending form to get the ball rolling.
Healthy Eating Initiative
M.A.C Leasing & Vending Ltd. is committed to offering healthier products to our customers.
We are pleased with the successes achieved by our healthy eating initiative program Spot the Dot, which has been running since the summer of 2016. We are also a participating partner of the University of Alberta and their Eat Play Live Program - a program we started at the Stettler Recreation Center. We have introduced numerous healthy options that represent 50% of the vendor's space, while sales have remained strong and continued to grow.
We are on a continuous hunt to find healthy options to introduce to our customers. With our vast selection of products to choose from, there is always something new.
In our Spot the Dot program we grade the products into 3 categories:
Choose Least
Low Nutrient Foods.
Very low in nutrients and high in calories, fat, sugar, and salt.
Choose Sometimes
Moderate Nutrient Foods.
Higher in added sugar, fat and sodium.
Choose Most Often
High Nutrient Foods.
Low fat, Low calorie, Low sodium.
With the sign on the machines and the dots represented on the products, it is easy for the consumer to make an educated choice.
Testimonial from Eat, Play, Live
MAC Munchies is a participating partner in the Eat, Play, Live (EPL) research project. EPL aims to encourage the sale of healthy food and beverages through on-site vending machines, concessions, cafeterias and snack bars and for programs and fundraisers in recreation facilities. Working on the ground with recreation facilities, EPL strives to create a supportive environment for community members that integrate healthy food approaches into the day-to-day business of recreation centres.
Click to expand for more info
For More Information:
healthyeatingstartshere.ca
Contact us today to see how we
can put our expertise to work for you!