We offer vending equipment to meet your unique needs, from coffee and beverages to snacks and cold/frozen foods.
Vending Equipment
Note: Images are for sample purposes only. Actual vending machine may vary from what is shown.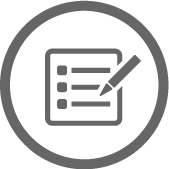 Vending Form
Once you know what you're looking for, send us a completed vending form to get the ball rolling.
Healthy Eating Initiative
MAC Munchies is a participating partner in the Eat, Play, Live (EPL) research project. EPL aims to encourage the sale of healthy food and beverages through on-site vending machines, concessions, cafeterias and snack bars and for programs and fundraisers in recreation facilities. Working on the ground with recreation facilities, EPL strives to create a supportive environment for community members that integrate healthy food approaches into the day-to-day business of recreation centres.
For More Information:
healthyeatingstartshere.ca
Contact us today to see how we
can put our expertise to work for you!